Linda Mtoba opens up about finding love in her husband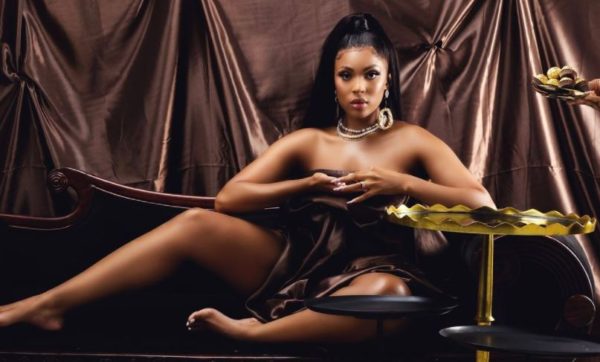 Linda Mtoba has been announced as the new cover girl for Nounouche.
In a lengthy tell-all interview with the online publication, the star opens up about finding love.
She says her husband is kind and gentle.
"I come from a place of love, I am love and that made it easy for me to recognize love. Love has done so much for me, it has fed me, nourished me, comforted me, and picked me up. Love has been the reason why, my saving grace, my anchor, my purpose. My husband is gentle, kind, intentional, and selfless and has allowed me to pursue my dreams without any reservations and that's what love does, it frees you. It expands your heart and mind. My husband is my north star."
Linda says her husband is "very proud of me and everything I have accomplished." 
"My husband and I look great together but it is way deeper, beyond looks. I know that no matter what, he will love me and I will love him just as much. We love each other beyond the superficial."
According to Nounouche, their love "developed from Facebook and they knew they had met before but could not immediately remember where they had known each other from."
Speaking about her decision to keep her relationship private in a series of tweets: "I can't even articulate how dumbfounded I am every time ppl get upset abt what I choose to show about my private life. There's so much of me that I give & share. The one that's closest to my heart, being the husband I want kept as my own & you feel I don't deserve."
She added that her husband did not choose to be in the public eye: "How you think it's ok to demand of me that I share what's closest & dearest to me, is hurtful, to say the least. My husband isn't in the public eye, he didn't choose that. I did. He's a part of my life I choose to "show" how I want to. Cause he's such an important part of my life at that. 
"Can I decide how to live & share my life? You posting our pics for likes & retweets is so low & intrusive. Imphilo yam le. I'm blessed with a full life, one I'm content with. God has truly been so good to me & my family. I will always protect the ones I love."